14/09/2022
Partners
Europe's education leaders to gather at EDUtech Europe in Amsterdam to discuss the digital future of education
Since 2011, it has been EDUtech Global's mission to spark ideas, seek solutions and level the education playing field globally.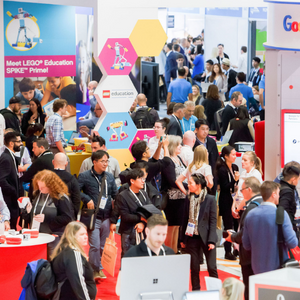 Europe's leading educators, thought leaders and decision-makers will get to experience EDUtech in the heart of Amsterdam at the inaugural EDUtech Europe, on 5-6 October 2022.
EDUtech Europe is a dedicated festival for education leaders across the region to share their successes, strategies, and plans for the future of education, which continues to be shaped by the ongoing acceleration of digitalisation. Speakers will address the whole ecosystem, from leadership in pedagogy, hybrid delivery, IT infrastructure, digital strategy, and more.
This much-anticipated event will welcome over 3,000 educators, 250 speakers and 200 EdTech providers to a hub of thought and innovation, sparking new ideas for the future of education.
Inspiring keynotes front the packed agenda; Rob Houben (Educational Leader, Agora Schools) will deliver the keynote "Everyone deserves to be treated unequally", posing the question: could treating students and teachers unequally ultimately be the cornerstone of education equality? Prof Dr. Jan L. Plass (Paulette Goddard Chair in Digital Media and Learning Sciences, New York University) explores the future of XR in "Leveraging Augmented Reality, Virtual Reality, and Mixed Reality for Learning"; Dr Sandra Leaton Gray (Associate Professor of Education IOE, UCL's Faculty of Education and Society) will discuss "Digital Children – a guide for adults", as she analyses differing student profiles hypothesizing the potential future of artificial intelligence; Rikke Toft Nørgård's (Associate Professor in Educational Design & Technology at The Danish School of Education, Aarhus University) pandemic classroom is also not one to be missed, alongside many more.
In addition to two days of interactive panel sessions featuring education leaders representing schools and higher education establishments across Europe is the highly anticipated Keynote Policy Panel on the afternoon of Day 2. Ministerial representatives from Spain, Estonia, Portugal and Belgium will discuss how educational transformation will lead to ambitious, inclusive, and accessible digital education across Europe.
"EDUtech Europe aims to address issues that educators need to focus on for the hybrid future of education. A forum of like-minded educators, policymakers and EdTechs, the conference addresses how Europe's education sector can continue to embrace the rapid pace of digital transformation, working towards a common goal of improving teaching and learning outcomes to inspire both educators and learners.," said Sharon Roessen, Managing Director of EDUtech Global.
Alongside the premium conference is EDUtech Europe's free-to-attend exhibition, showcasing industry leaders such as Lego Education, Microsoft, Anthology, Google Cloud, Canvas, SMART and many more. Also forming part of the exhibition is the "Show and Tell" stage, where inspiring real-life educators share innovative strategies and personal insights on teaching and technological advances, alongside the Start-Up Village, showcasing the hottest start-ups across the continent.
EDUtech Europe 2022 will take place at RAI Amsterdam on the 5-6 October 2022.
Members of Velon enjoy up to 50% off full delegate ticket price passes! Use this promo code "EDUXVELON" when registering to enjoy!
For more information on EDUtech Europe 2022, please visit: https://bit.ly/3RIaumr
To register for the premium conference: https://bit.ly/3eOhBLy
To register for your free visitor pass: https://bit.ly/3L8sp3c
---